Techno-disruptions and travel - Digitalization in Tourism
Digital booking platforms are rapidly changing the tourism industry and the way people travel - with serious implications especially for micro and small sized operators in the Global South.
---
"Who really benefits from tourism? This question is still very current in the age of digitalization!"

Antje Monshausen, Tourism Watch at Bread for the World
Digitalization is one of the most powerful trends in tourism. For more and more people, a journey begins on the digital path. They inform themselves via rating platforms such as TripAdvisor and book via Booking or Airbnb. Booking platforms have long since ceased to offer only individual services and increasingly cover the entire supply chain in destinations. From home you can comfortably book your journey, hotel, cab, restaurant, tour guide and excursion. This is fundamentally changing the tourism value chains, with consequences for micro and small enterprises in the travel countries.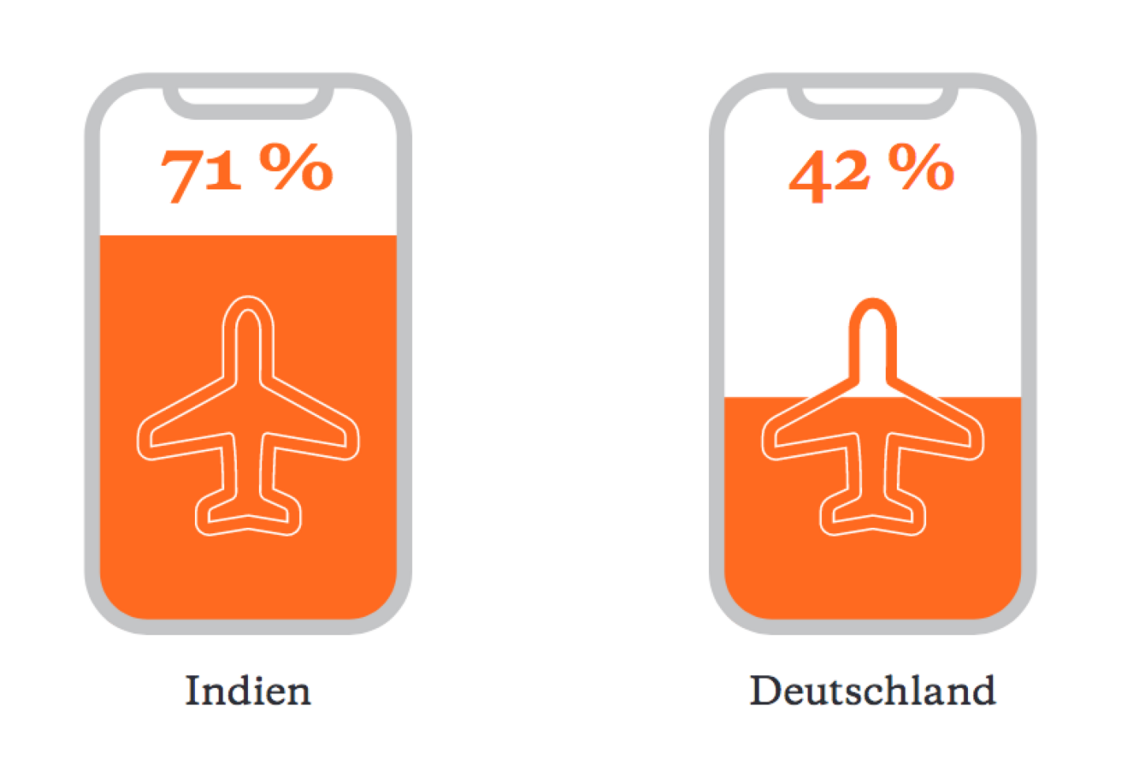 Between hope and reality – small companies at destination level
For companies on site, digitization in tourism is a double-edged sword. On the one hand, a remote lodge can directly reach travelers around the globe. On the other hand, it not only competes for the attention of tourists with the small hotel in the neighboring village, but also with global players. In the hope of opening up new markets without a large budget, many small providers bow to the conditions of global platforms. Despite supposedly low barriers to entry, more and more small providers are finding it difficult to maintain their ground in the rapidly changing, high-tech value chains.
The winner takes it all – strong monopoly formations for online bookings
The platforms connect customers with providers and receive a commission on the booking price. What is attractive for travelers is that the booking platforms eliminate barriers such as language limitations or restricted payment modes. Thanks to sophisticated algorithms, they can easily sort according to the best ratings from other travelers or the lowest price. The data power of the booking platforms allows them to present offers that best match the customer's individual preferences.
High profit margins and access to venture capital make discount battles possible. The main beneficiaries are the booking platforms themselves, which have been able to secure significant market shares in recent years and increasingly regulate local providers. One phenomenon, for example, is that more and more hotels are offering cancellations up to the day of arrival, even though this involves considerable risks for them. In most cases, however, smaller companies have no choice but to cooperate with online platforms, because if you are not found online you simply don´t exist for many travelers.
---
Publications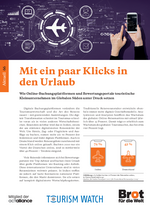 Mit ein paar Klicks in den Urlaub
Wie Online-Buchungsplattformen und Bewertungsportale touristische Kleinunternehmen im Globalen Süden unter Druck setzen
Download (PDF)
---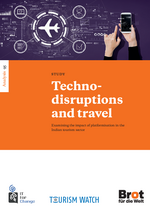 Techno-disruptions and travel
Examining the impact of platformisation in the Indian tourism sector
Download (PDF)
---
Recommendations for governments and companies
Strong and effective regulatory measures are required to support an inclusive tourism development in the digital age: The data power of companies must be limited and monopoly formation must be counteracted. Local small and medium-sized providers that are operating sustainably should be strengthened, e.g. through inclusion in public tourism marketing campaigns. They need support and training in order to strengthen their negotiation power towards booking platforms.
Booking platforms themselves are requested to use their communication power and their innovative potntial for the sustainable development of tourism. They could make their customers better aware of sustainable travel offers. At the same time, they could make their spatial data accessible to support local authorities in visitor management and resource protection.
Recommendations for travelers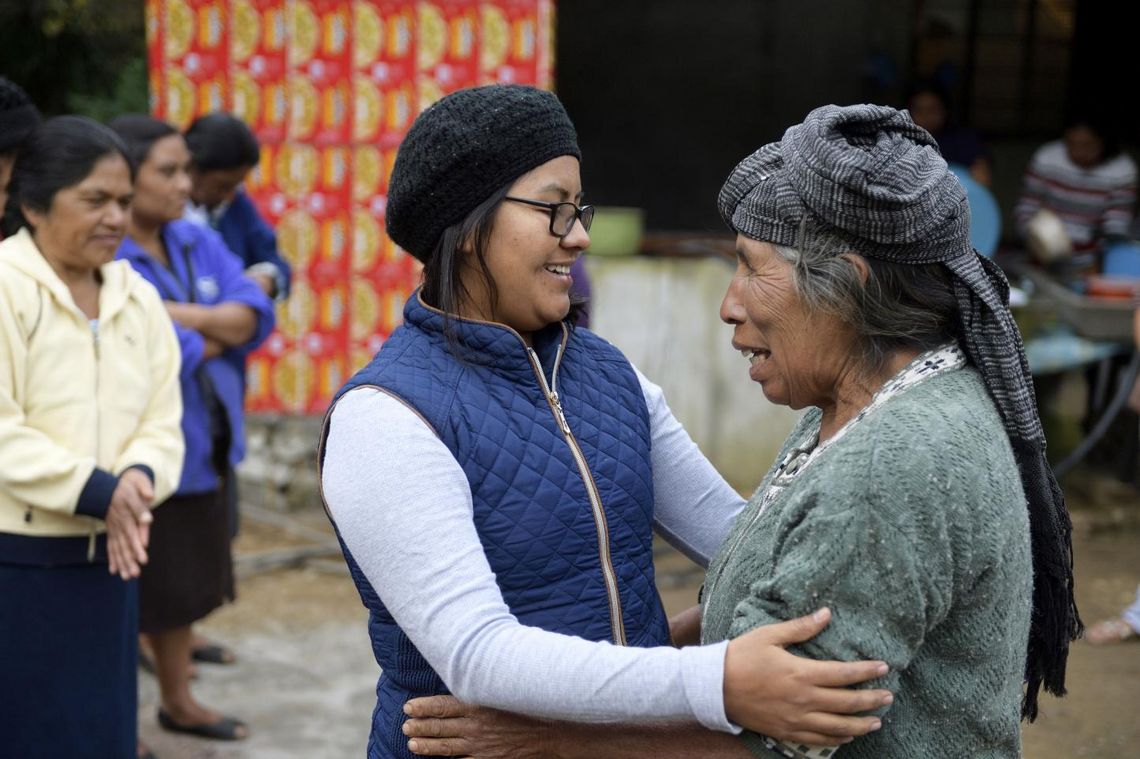 Booking platforms are changing not only the trading relationships between global and local companies, but also travel itself. They are promoting a fast-moving and increasingly standardized tourism industry: Above all, offers that best suit the general taste of travelers can prevail. Focusing on a few highlights leads to problems such as resource scarcity or over-tourism. The bookability of more and more local offers in advance means that travelers no longer plan in time to explore their holiday space and make unplanned discoveries.
But even in the digital age, travelers can still make responsible travel decisions that strengthen local economies, protect the environment, and enable interaction with hosts. Some important recommendations are:
consider information about country and people when planning a trip and son´t rely exclusively on booking and evaluation platforms,
select booking platforms responsibly and use smaller tour operators specialized on sustainable tourism, and
to leave room for personal exchange and local offers that you have not booked in advance.
---
---